New Delhi, 15th December 2022
Sannam S4 Group, a leader in innovative digital learning for their team, in collaboration with Upsidelms, won the gold award for excellence in the Best Advance in Content Authoring Technology category and a silver award for excellence in the Best Advance in Learning Management Technology for Compliance Training category.
The win was announced online on December 8, 2022. 
The winning titles of the entry were 'Content Helps People, People Drive Business' and 'BEING COMPLIANT! Always, Every time.' These awards are based on the company's Centre of Excellence, which provides solid foundations for e-learning and a variety of different learning opportunities. There are over 500 courses available on the Group's digital learning academy, including an e-learning course called  "Unparalleled First Hand Multi-disciplinary Knowledge of the International Higher Education Sector" developed in-house by the Learning and Development team.
In addition to being recognised by the Brandon Hall Group Excellence Technology Awards, Sannam S4's Centre of Excellence has received accreditation by the  Continuing Professional Development  (CPD) in five global markets, including the UK, US and Australia. To date, Sannam S4 is the only International Education Adviser Programme that is globally CPD recognised and certified.
Ravneet Bassi, Global Director of Talent Acquisition and Human Capital of Sannam S4 Group said " During the pandemic, we kicked off our journey towards providing a cutting-edge internationally recognised learning methodology with learning flexibility. It is a proud moment for us to win the Brandon Hall awards in two esteemed categories and seeing our collective vision of making Sannam S4 Group's Centre of Excellence, a recognised global standard for learning and development "
Brandon Hall Group Chief Operating Officer and awards program head Rachel Cooke said: "From our research, we know that more than half of organisations say it is critical to advance the HCM technology ecosystem to succeed in the future of work. Winners of our Excellence in Technology awards are the pace-setters in ensuring employers have the leading-edge tools they need to evolve and prosper in the challenging environment we all work in," 
"We are honoured to celebrate the foresight and ingenuity of our Technology award winners!" said Brandon Hall Group CEO Mike Cooke. "More than 80% of employers are optimistic about advancing digital transformation in 2023, our research shows, and that is because of these organisations and individuals who are laser-focused on technology innovation." 
Entries were evaluated by a panel of veteran, independent senior industry experts, Brandon Hall Group analysts and executives based upon specific innovation, differentiators, value proposition, and results criteria.
Maruti Pandey, Sr. Manager Learning and Development at Sannam S4 Group said, "Winning both a gold and silver award in collaboration with the team from Upsidelms, has been a fantastic way to end 2022. Our team has worked tirelessly throughout the year and receiving this award has been wonderful recognition of their hard work. We'd like to thank the Brandon Hall Group. We're looking forward to growing more as a team in 2023 and are excited for the year ahead."
Winners of the Excellence in Technology Awards are scheduled to be honoured at Brandon Hall Group's HCM Excellence Conference, Jan. 31-Feb. 2, 2023, at the Hilton West Palm Beach, Florida.
.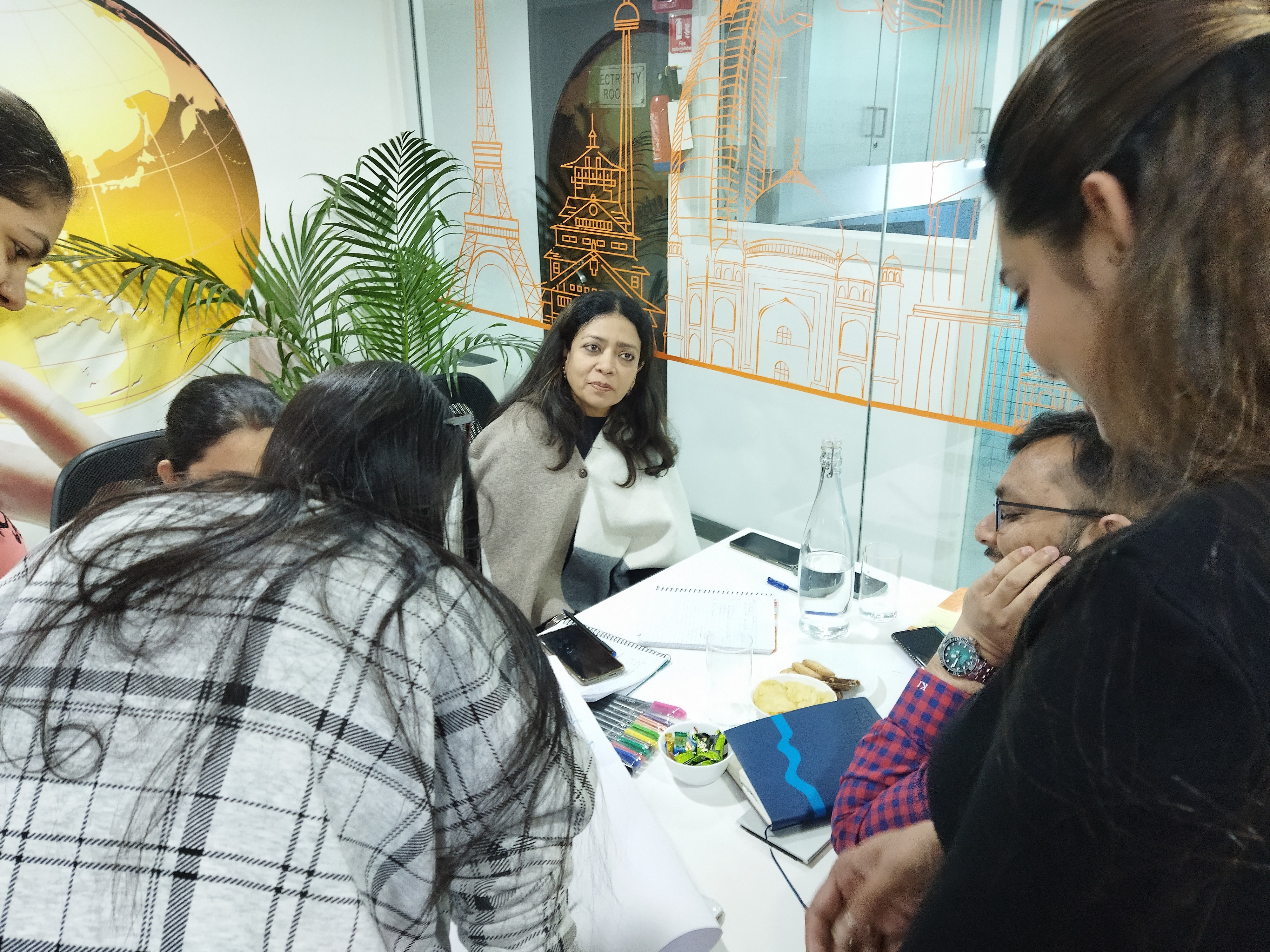 ---
About Sannam S4 Group
Sannam S4 Group is dedicated to helping nurture and grows talent. They believe that learning shouldn't stop when an individual is hired into a new role, rather employment should be the start of a journey of growth and development. To encourage lifelong learning, their Centre of Excellence helps individuals to evolve their existing skills through world-class e-training, in addition to learning new skills.
Sannam S4 Group is a leading international services provider, connecting our partners to key global markets to achieve their strategic goals. Since our founding in 2008 in New Delhi, we have expanded our offering from entry and expansion in India to markets across South, South East Asia, and beyond. Through our market-leading brands, Acumen and Seamless, we provide value to our clients through clearly-articulated internationalisation strategies from concept to delivery, ensuring success and sustainability. Our businesses are bound together by purpose, mission, and commitment to create positive change and winning strategies for our globally ambitious partners.