---
Sannam S4 Group At a Glance
We're in the business of opening new, high-growth markets to partners across the globe. Since our founding in 2008 in New Delhi, we have helped clients achieve expansion goals across India, South and South East Asia, and points beyond. Through our market-leading brands, Acumen and Seamless, we provide value through clearly-articulated internationalisation strategies from concept to delivery, ensuring success and sustainability. As a team, the Sannam S4 Group is bound together by purpose, mission, and commitment to create positive change and winning strategies for our globally ambitious partners.
---
---
In the business of opening up the world
SANNAM S4: OUR STORY
In 2008, when Adrian Mutton and Kapil Dua founded Sannam S4 in New Delhi, they wanted nothing less than to open up India to the rest of the world.
They both knew, first-hand, the economic potential for what would soon be the world's most-populated country. Education, in particular, was their focus as they helped Indian students pursue their academic dreams at universities overseas. With their personal, people-first approach, Sannam S4 soon became the most-trusted name in the education sector.
Since then, we've gone from strength to strength, expanding our business to key countries across the globe – Singapore, Malaysia, Pakistan, Nepal, Sri Lanka and Vietnam, among them. And at the same time we've deepened our ranks, hiring experts in the UK, US and Australia who prioritise helping partners make headway into the world's fastest-growing markets.
Today, Sannam S4 Group is a global market leader, providing universities, corporations and nonprofits with the support they need to enter markets and thrive in their endeavors. Our two business brands – Acumen and Seamless – may have independent focus, but the same mission of offering both strategy and specialisation, utilising fit-for-purpose technology, combined with expert local knowledge and insight. We remain firmly united as a business, our work consistently interwoven, our cohesion reflective of the depth and expertise of our accomplished leadership team.
Despite our global growth, we remain deeply connected to our humble roots. We may have gone from a one-office start-up in India to a multinational company, serving partners in 50 markets across the globe, but we've retained the personal touch of a small company. And we're proud that it's earned us the best partners in the industries we serve, whose loyalty over the years we value, way above anything else.
---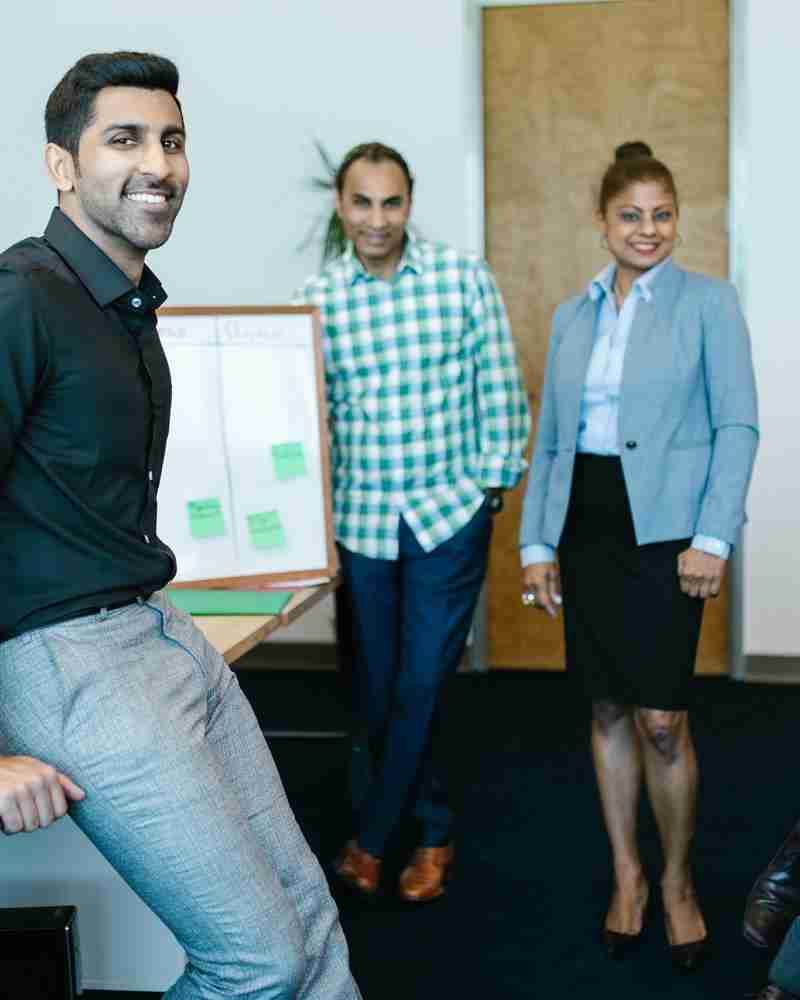 We're driven by our mission: To nurture and guide globally ambitious companies, education institutions, and nonprofits to
Explore. Enter. Expand.
Powered by people
We have over 300 extraordinary employees across 25 countries and 18 timezones.
Gender split – 60:40 (F:M)
32% of employees under 30
In 2021 we offered 12 of internships to university students
We helped vaccinate hundreds of people in India
One Mission – One Team – Playing To Win
We're in the know
We invest in insight across markets and industries, ensuring our team is at the forefront of local and global news, emerging trends, and opportunities. We collect the data, process and understand what it means, and share it with the world.
Explore our latest reports, insights, and whitepapers.
Read the 10K Indian Voices Survey
Committed to doing good
By converting our India HQ into a vaccination centre, we helped vaccinate 500+ people.
Raised over $40,000 for India charities.
To uphold the values of sustainability, Sannam S4 as part of the 2021 Annual SDG Conclave, partnered with 'Sankalp Taru', a leading nonprofit that works to create a sustainable and healthy planet. We will plant a fruit bearing tree in a rural area in India which will provide shade and sustenance to one family.
Sankalp Taru is an IT enabled Nonprofit and has planted and nurtured over a million trees across 21 states in India. These trees have benefited over 30,000 farmers and have contributed to the greening of 5,000 acres of land. Sankalp Taru also supports the socio-economically disadvantaged through its work.