Step into the world of Adrian Mutton, the visionary founder and Executive Chairman of Sannam S4 Group, as we explore his recent participation in a series of high-level events, where he left an indelible mark on the education, business, and government sectors. 
Based on his 31 years experience working in and with India and noting that now with the world's largest population, in a single market, where India's under 25 year olds represent a quarter of its peer population on the entire planet, Adrian recognises that there is simply so much untapped potential in this hugely aspirational and ambitious nation. Adrian and Sannam S4 Group's mission is clear therefore — strengthening the relationship between the United Kingdom and India is critical for the future global growth strategies of organisations from all sectors. 
Meeting with the Prime Minister: Fostering Mutual Understanding
Picture this: Adrian Mutton, alongside the Indian High Commissioner to the UK, Vikram Doraiswami, and the British High Commissioner to India, Alex Ellis, enters No.10 Downing Street to meet Prime Minister Rishi Sunak. During this historic meeting, Adrian passionately describes the work of Sannam S4 Group and his profound experience of living in India to Prime Minister Sunak. The Prime Minister acknowledges the crucial role organisations like Sannam S4 Group play in supporting successful collaborations between the countries and thanks Adrian for Sannam S4's work in this regard.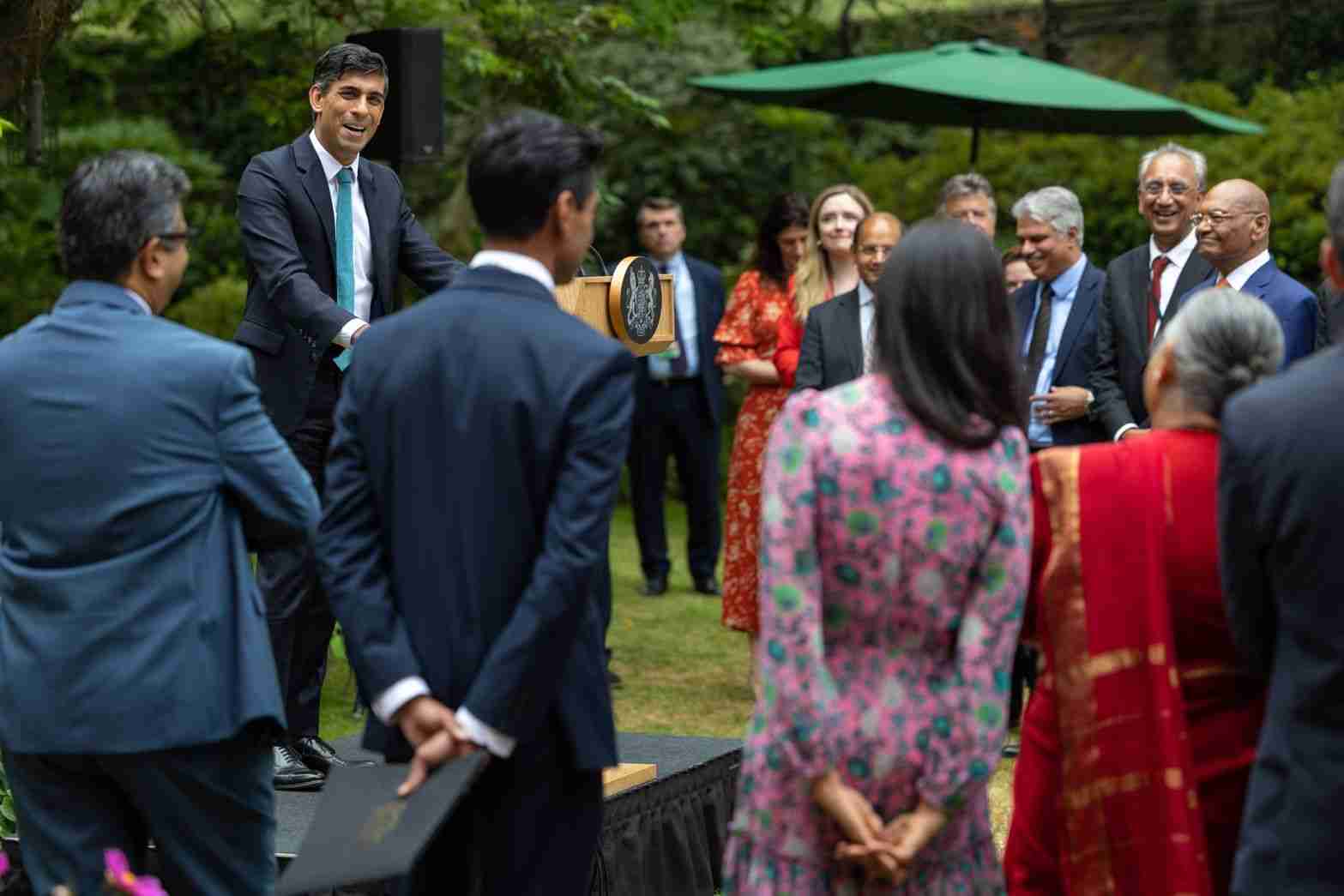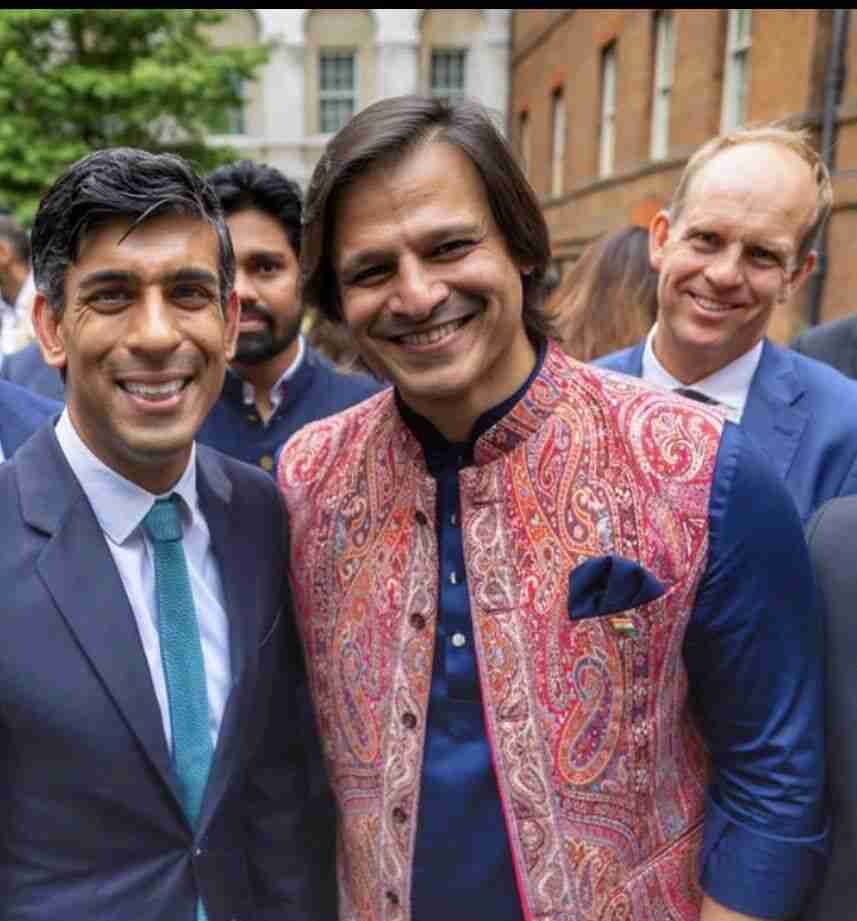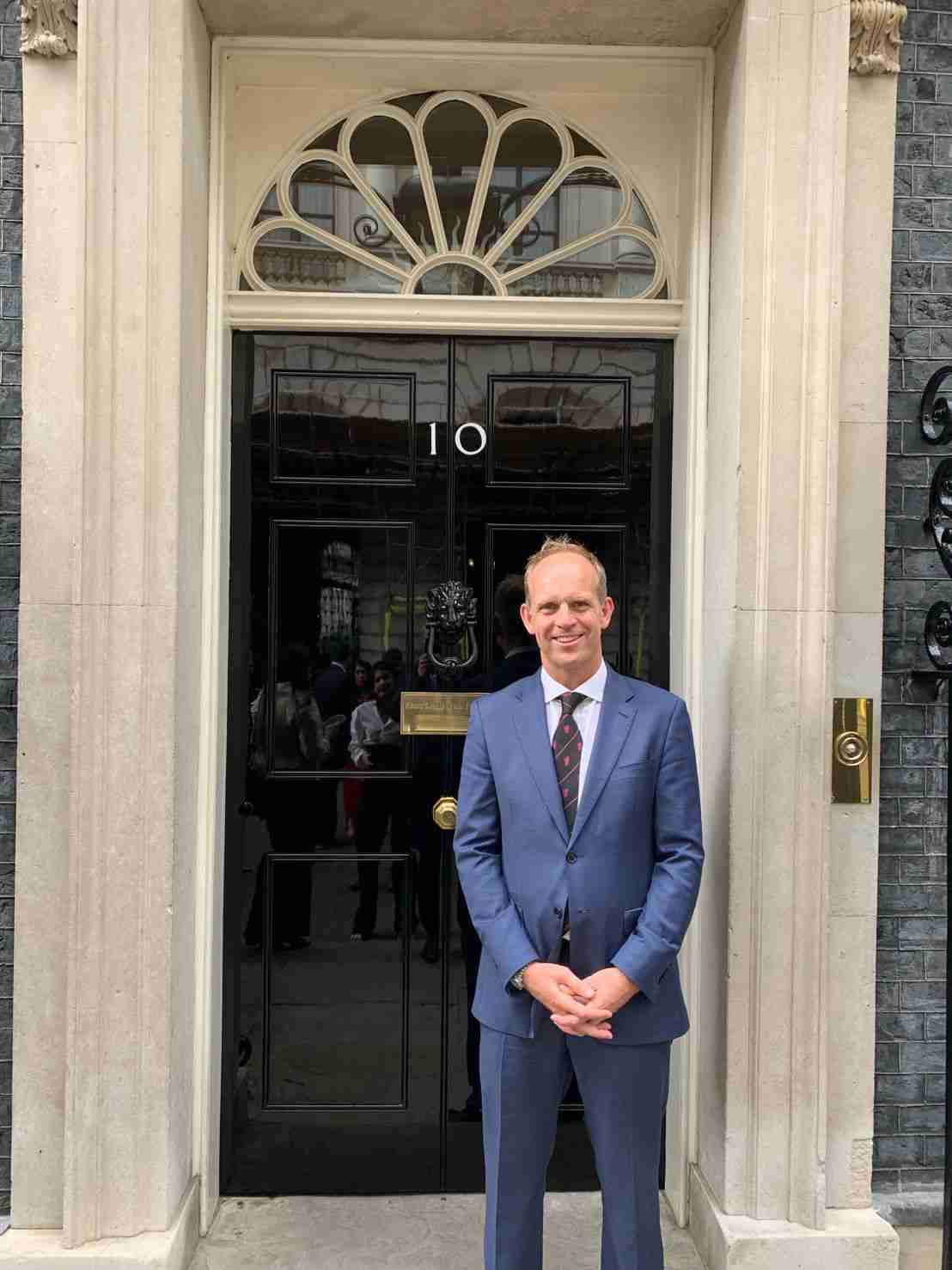 Insights from the UK-India Education Roundtable: Empowering Future Leaders
Now, Adrian Mutton's involvement at the UK-India Education Roundtable proves to be equally important. As he joins influential figures such as Gillian Keegan, Secretary of State for Education, Sir Steve Smith, the UK Government's Advisor on international higher education, and Amish Tripathi, Minister of Culture and Education from India's High Commission to the UK and senior representatives from a number of Sannam S4's Acumen university partners, Adrian advocates for young British students to embark on transformative work experiences in India. This compelling proposition sets the stage for stronger bonds between the two nations and is a reflection of Adrian's own debt of gratitude to India for welcoming him to the country as a student in 1992 and the subsequent positive impact his work between both countries has had.
Key Takeaways and Insights: Unveiling Opportunities
Let's unravel the key insights Adrian gained from his attendance at the UK-India week 2023:
"India is at the heart of much of my personal and professional thinking and drives our investment decisions at the Sannam S4 Group. My recent India engagements have only reaffirmed the incredible opportunities that lie within this vibrant nation. The level of energy and enthusiasm surrounding the UK-India relationship is truly unprecedented. It's essential for organisations to recognise India's potential and embrace it as a cornerstone of their global strategy. By taking a first step and fostering partnerships and developing meaningful local initiatives, one can unlock really positive outcomes and ensure long-term success in this dynamic landscape." – Adrian Mutton, Founder & Executive Chairman, Sannam S4 Group
Embracing New Horizons
Adrian's impactful presence at UK-India week and the India Global Forum reflects the growing significance of bilateral collaborations between the UK and India, especially in education and business. Adrian's encounters with influential leaders and his commitment to fostering stronger ties highlight the immense opportunities that lie ahead. As India emerges as a global powerhouse, organisations must seize the potential and actively engage with the country to ensure long-term success. Adrian is a great believer however that no one in India can succeed on their own, hence Sannam S4's consistent endeavours of building partnerships across business, the higher education sector, trade associations and government.
Let's embark on this exciting journey together, building bridges between nations and embracing the opportunities that await us.